Dear business partners,
thanks to your trust to our abilities and reliability we have build strong and fast growing company, currently dominating the market by 70% of market share.
At the beginning there was an idea to establish universal distributor which would be able to off er whole range of the world´s most reputable mobile phones manufacturers. This idea has shown as right very quickly as IRDistribution became an exclusive supplier of all biggest retail chains.
During past years we have collected professional team of the best GSM specialists in this market with great knowledge of the products and market as well. We always emphasis importance of correct and close relations with all our customers. Important part of our success is indeed this our unique strategy of periodical visits of our account managers in the partners stores, discussing and solving problems and making various of marketing promotions very often to support our common business.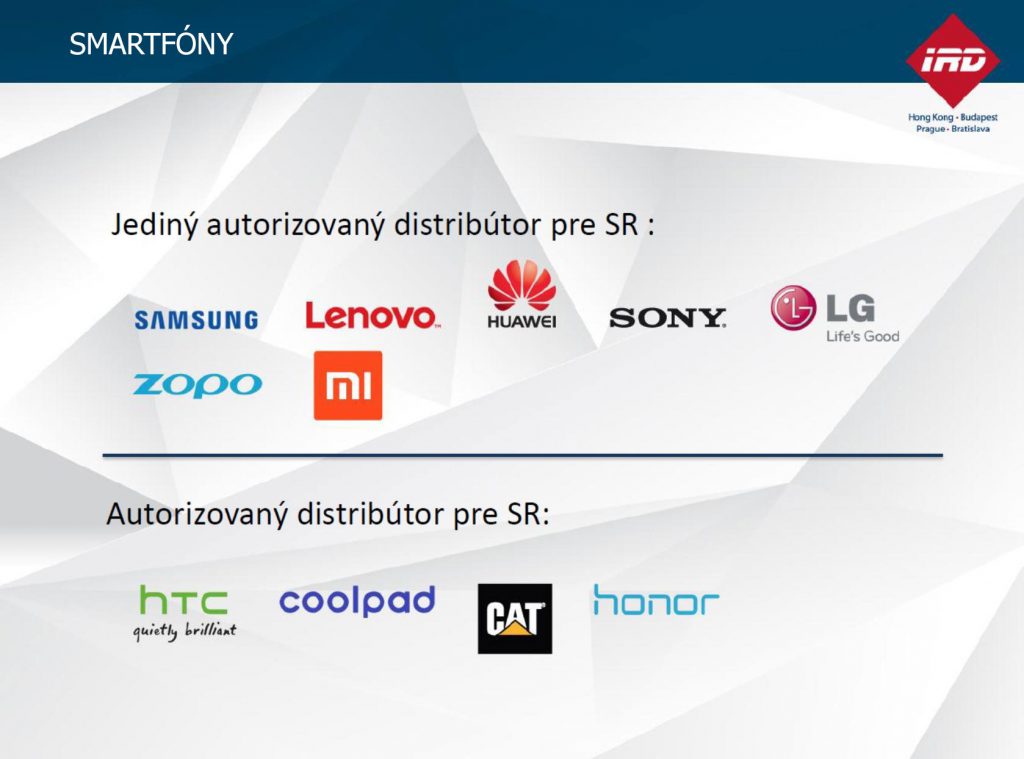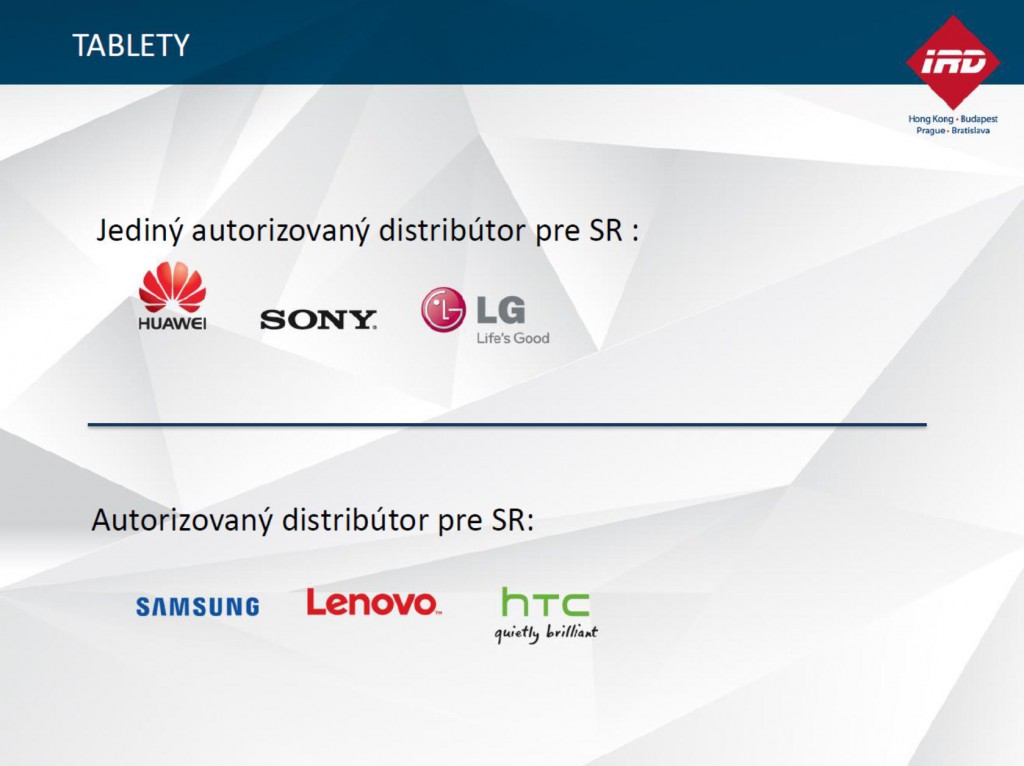 In 2008 IRDistribution has become a distributor of Telefonica O2 Slovakia products and services. This caused to establishing a brand new division of our company. Division of Retail and O2 products and services has developed itself to very important part of our business. IRDistribution is now decisive partner of this mobile operator in Slovak market. Finally in Slovakia there is currently 51 employees taking care of our GSM wholesales business, O2 Slovakia distribution, 8 own retail shops and 6 internet stores.
As the company has grove to this size we have decided to change form from limited company to join stock company and increase the base capital to 330.000 Eur, having own capital 7.500.000 Eur to be more transparent and reliable for all our partners.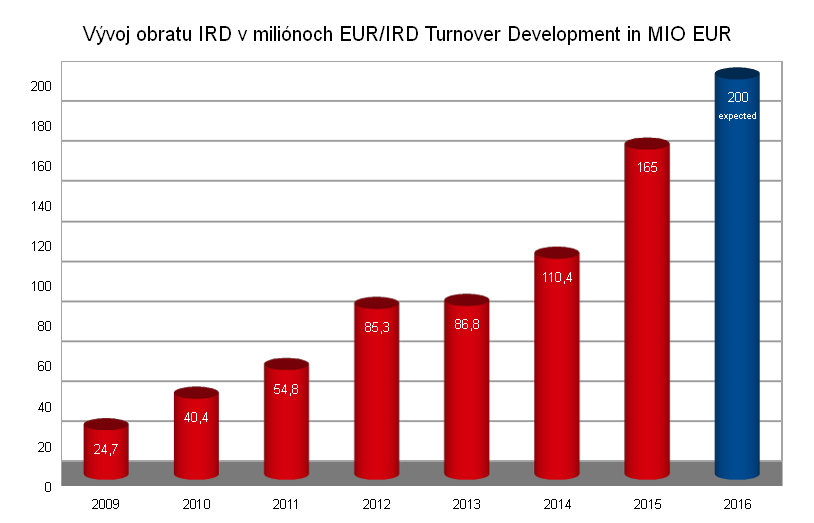 Success in Slovakia has led into our international ambitions and our first subsidiary was established at the beginning of 2009 in Czech capital city Prague. I am very proud to say that this our branch is growing even faster than IRDistribution in Slovakia.
At the beginning of 2011 another subsidiary was established in HUANGARY – IRD disztribucio Kft . is based in a capital city of  Budapest. Successful collaboration with BRAVOGROUP – a major mobile phone distributor in Hungary – has  led into forming of Joint Venture in Hungary IRD-BRAVO Distribution which is currently dominant distributor of Xiaomi,HUAWEI,Honor and Lenovo on Hungarian market.
Sharing similar values and positive experience from Hungarian market we have decided to continue expansion to other regions exclusively in cooperation with BRAVOGROUP. For this purpose we have established another Joint venture – IRD Bravophone CEE – based in Budapest Hungary, but this company is going to use to cover our activities for Romania,Bulgaria and Adriatics countries.
Meantime, IRD Bravophone CEE has become an exclusive distributor of Sony mobile for ROMANIA.
During 2016 IRD Bravophone CEE is going to open its subsidiaries in Romania, Croatia and Slovania.
In 2014, IRDistributon, in collaboration with Chines technology company based in Shen-Zhen – Wiatec Group – has established subsidiary in Hong-Kong – IRD distribution Hong-Kong. This company is performing our business with Xiaomi world-wide famous smartphones and various kind accessories like very popular active cameras and smart home appliances. IRD distribution Hong-Kong is also going to become a Joint Venture with BRAVOGROUP as a part of our international strategic partnership.
Forming close cooperation with BRAVOGROUP, crating Joint Venture companies, using dominated covering of their home countries – together we have been creating biggest smartphone distribution group in the region of Central and Eastern Europe with turnover more than 300 MIO Eur and capital more than 20 MIO Eur.